Preproduction model shown.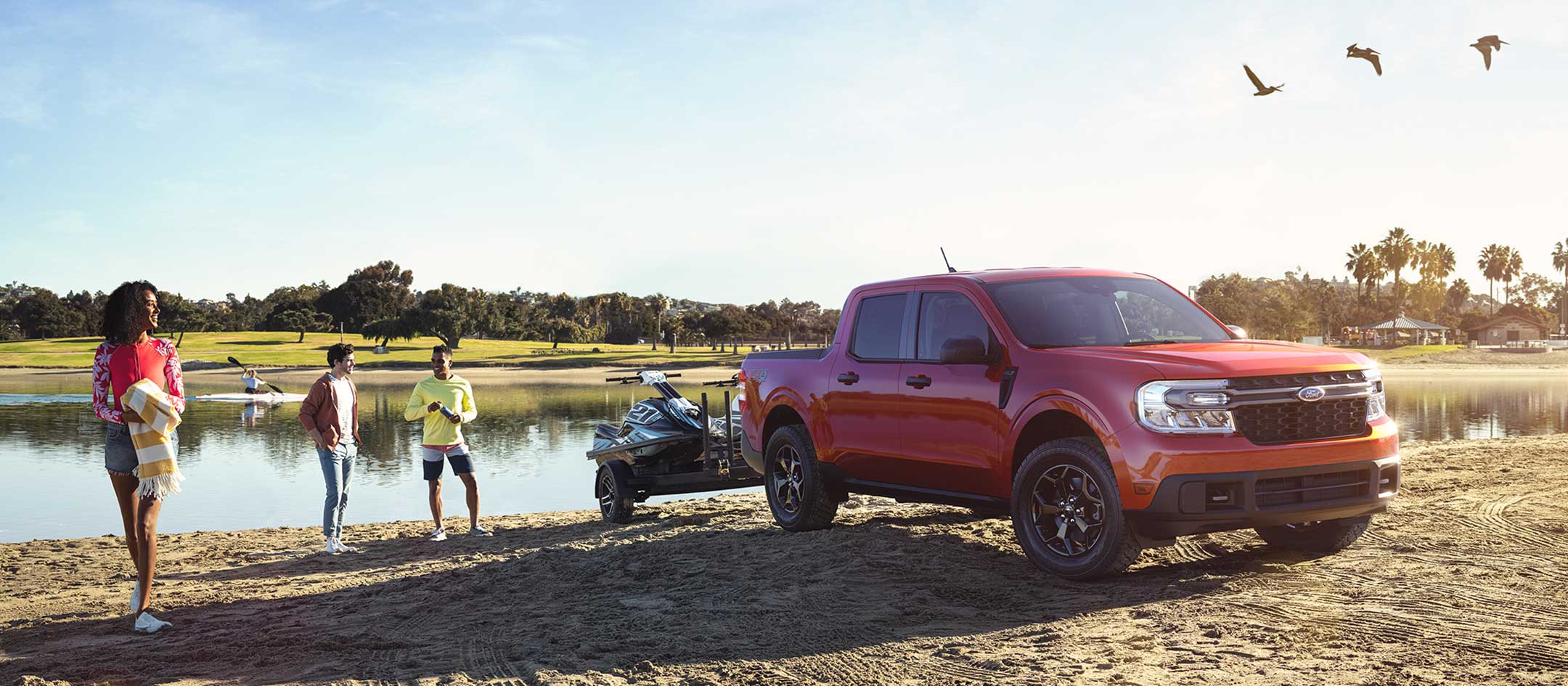 Build and Price Your Ford Maverick at Gregg Smith Ford Lincoln
At Gregg Smith Ford Lincoln in Clinton, we value our customers. Whether you are searching for a new or used Ford, we have you covered. Find the all-new Ford Maverick in our inventory today.
As the industry's first standard hybrid pickup, the Maverick has impressed many drivers. If it sounds like a truck you want to own, then consider starting a custom order today. Build the Maverick you want.
Get Ahead of the Game
A custom order is the easiest way to both get the exact model you want and to bypass the ongoing inventory shortage. It is no secret that many Holden dealerships have a dwindling inventory. This is due to a computer chip shortage, which many modern vehicles need.
You can visit our dealership to see what we currently have in stock. Yet, we also encourage you to begin a custom order through our finance centerfinance center. Choose the features, technology, and amenities you want in your new Maverick.
Once your custom order is all set up, all you have to do is wait for it to arrive. Once it arrives at our dealership near Warrensburg, we will notify you.
Fair Prices for Trading and Selling
Please remember that we can help you trade or sell your existing vehicle. We offer fair prices and appraisals. Appraise your vehicle online with ease.
And also remember to get your vehicle serviced at our dealership after your purchase near Butler. Our professional technicians are ready to handle your vehicle with care. Find free alignments and more, right here at our dealership.
Do you have questions about our dealership, inventory, or the Maverick specifically? Feel free to let us know. We are more than happy to discuss our processes with our loyal customers.