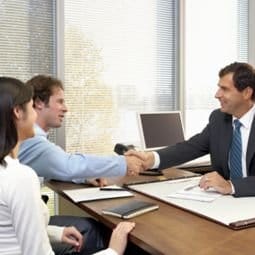 Welcome to our Finance Department
Your auto loan and car lease resource. We're eager to provide financing for your new car, or we can assist in used car financing. Check out our online car loan calculator for an instant car loan rate. Then, proceed to our online finance application.
All types of credit, from good to bad, can qualify for an auto loan. No credit, no problem! We will work with you to secure a no credit car loan if your situation demands it. Our Finance Department has strong relationships and is committed to finding you the perfect car loan company to suit your car finance needs.
Low interest car loans are available for customers with existing loans. We can help you refinance your car loan or adjust the term of the contract. You're just a step away from approved car financing!
Our Finance Team Can Help You Bring Home Your Dream Vehicle
Our team believes that bringing home a new vehicle should be a fun and exciting experience. If you are ready to bring home a Ford, we can help you look at the different financing options available to you. The team at Gregg Smith Ford Lincoln has a variety of offers, payment plans, and incentives we can tell you about. Together, we will find a solution that works for your budget and your driving needs.
Buying or Leasing
You will have to decide if you will be better served by a lease or a loan. A traditional lease gives you more control in some ways because there are no limitations on the mileage or the customizations you can make to your Ford. Once you make that final payment, you have outright ownership of the vehicle.
On the other hand, a lease works better for some Clinton, MO drivers. The monthly payments can be smaller, and you are unlikely to experience any major mechanical issues because you are driving a new car. After your lease term is up, you will have the option to purchase the vehicle for a lower price. You do not have to worry about selling it or its trade-in value. Keep in mind that you will need to watch your mileage and not modify the vehicle in any way if you decide that a lease is the way to go.
Get Started Today With Gregg Smith Ford Lincoln
You can make financing with us even easier by applying for credit online. This will give you a better idea of what you can afford before you visit our lot. If you have any questions, about financing or any other services provided here, feel free to reach out to us today. We pride ourselves on serving the community and helping drivers bring home their dream car, truck, or SUV.